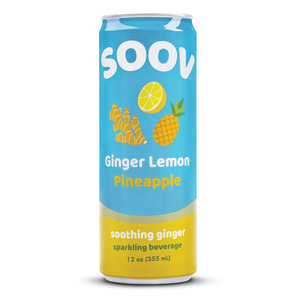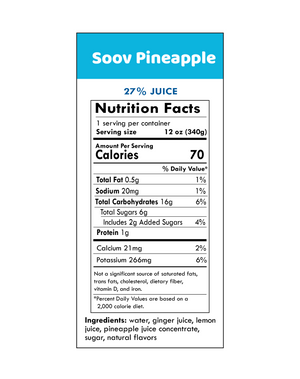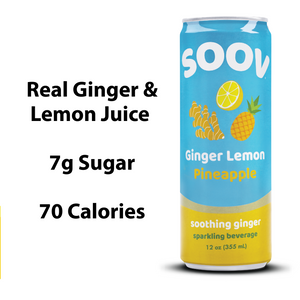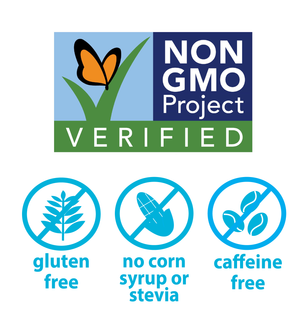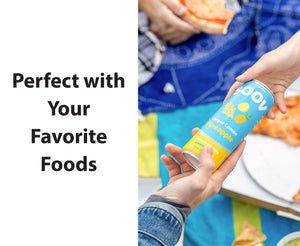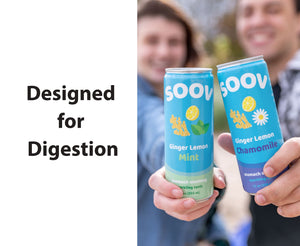 Product image 1

Product image 2

Product image 3

Product image 4

Product image 5

Product image 6

If you haven't tried it, sweet pineapple and spicy ginger make for an amazing combo. Soov Pineapple is lightly carbonated and made with real ginger, pineapple, and lemon. You won't believe it has 80% less sugar than your average ginger ale. Enjoy it with your favorite foods, in a cocktail, or any time!

12 cans per case, subscribe and save 15%.

Order now for free shipping! Available in the US only at this time.