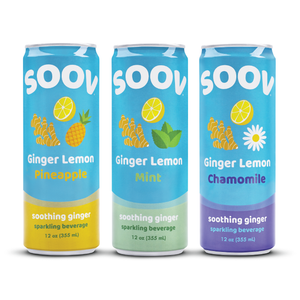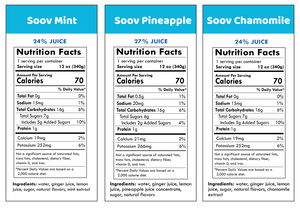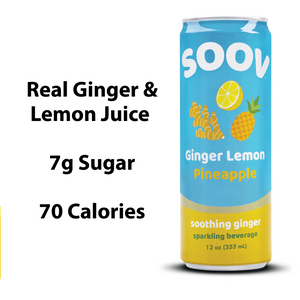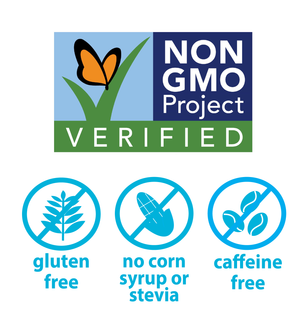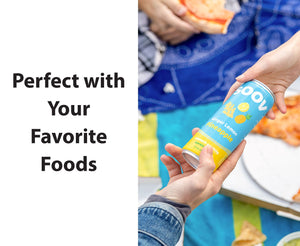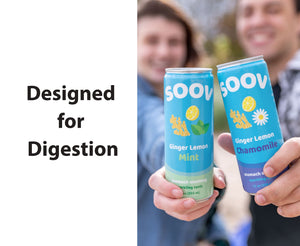 Product image 1

Product image 2

Product image 3

Product image 4
Product image 5

Product image 6

Try them all and find your favorite with the Soov variety case! Every Soov is made with real ginger and lemon juice, lightly carbonated, and has 80% less sugar than your average ginger ale. They're the perfect drinks to keep your digestion going strong all day. In this case you will get:
4x Soov Pineapple
Sweet pineapple and spicy ginger combine for an amazing, refreshing combo. Perfect with lunch to keep you feeling great all day.

4x Soov Chamomile
Calm in a can. Ginger and lemon forward with herbal chamomile notes making it complex and delicious. Crack open one of these when you want to unwind and relax.

4x Soov Mint
Bold, authentic ginger taste complemented by lemon with a refreshing minty finish. Makes a perfect palate cleanser after eating.

Subscribe and get 15% off. Available in the US only at this time.