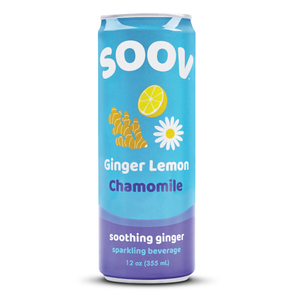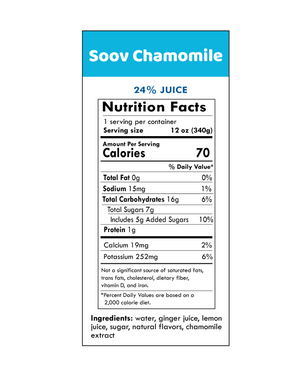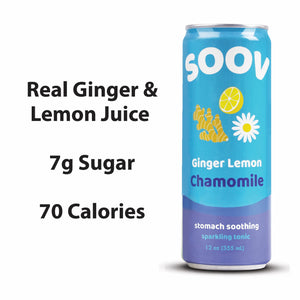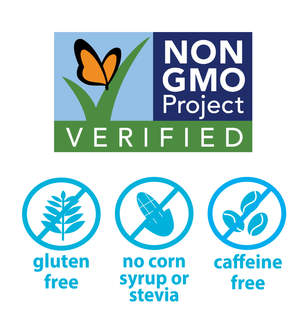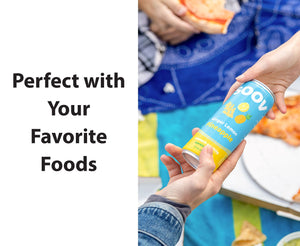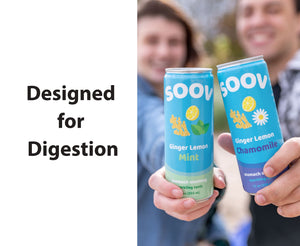 Product image 1

Product image 2

Product image 3
Product image 4

Product image 5

Product image 6

Calm in a can! Soov Chamomile's flavor is ginger and lemon forward with herbal chamomile notes making it complex and delicious. It's made with real ginger juice, lemon juice, and chamomile extract. Crack one open when you want to unwind.

12 cans per case, subscribe and save 15%.

Order now for free shipping! Available in the US only at this time.